September 22, 2021,

6:00pm

to

7:30pm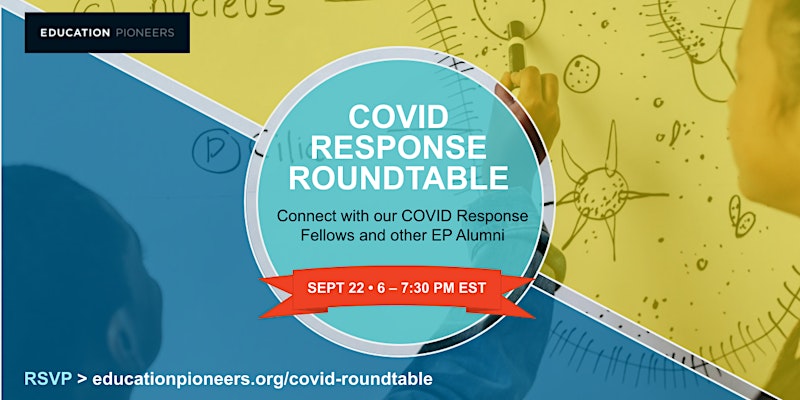 School doors are re-opening across the country for the 2021-2022 school year. How has COVID response evolved?
Education Pioneers invites you to spend time connecting with our COVID Response Fellows and with other EP Alumni in the second event of a short series.
In our COVID Roundtable series, EP Alumni will have the chance to hear firsthand from a group of COVID Response Fellows about the work they've completed over the past year, and what comes next. You'll also have opportunities to connect in smaller groups with them and other EP Alumni.
The panel will be moderated by EP Alum Eldrin Deas before our group of panelists take over to dive deeper with attendees in small groups!
COVID RESPONSE FELLOW PANELISTS
CAITLIN
GALLAGHER
JEAN
LIU
DANIELLE
MOEHRKE
NILE
HARRIS

New Paradigm for Education

Oakland Unified School District

Chicago Public Schools

Clarksdale Collegiate Pubic Charter School

 
 
 
Moderator:


ELDRIN DEAS


EP Alum


Curation Lead, Twitter